We offer a variety of designs to choose from
Discover the Power of Reflective Cycling Gear
Reflective cycling gear is specialized clothing and accessories designed to enhance the visibility and safety of cyclists during low-light conditions or at night. It is essential for ensuring that cyclists are easily spotted by motorists, pedestrians, and other road users.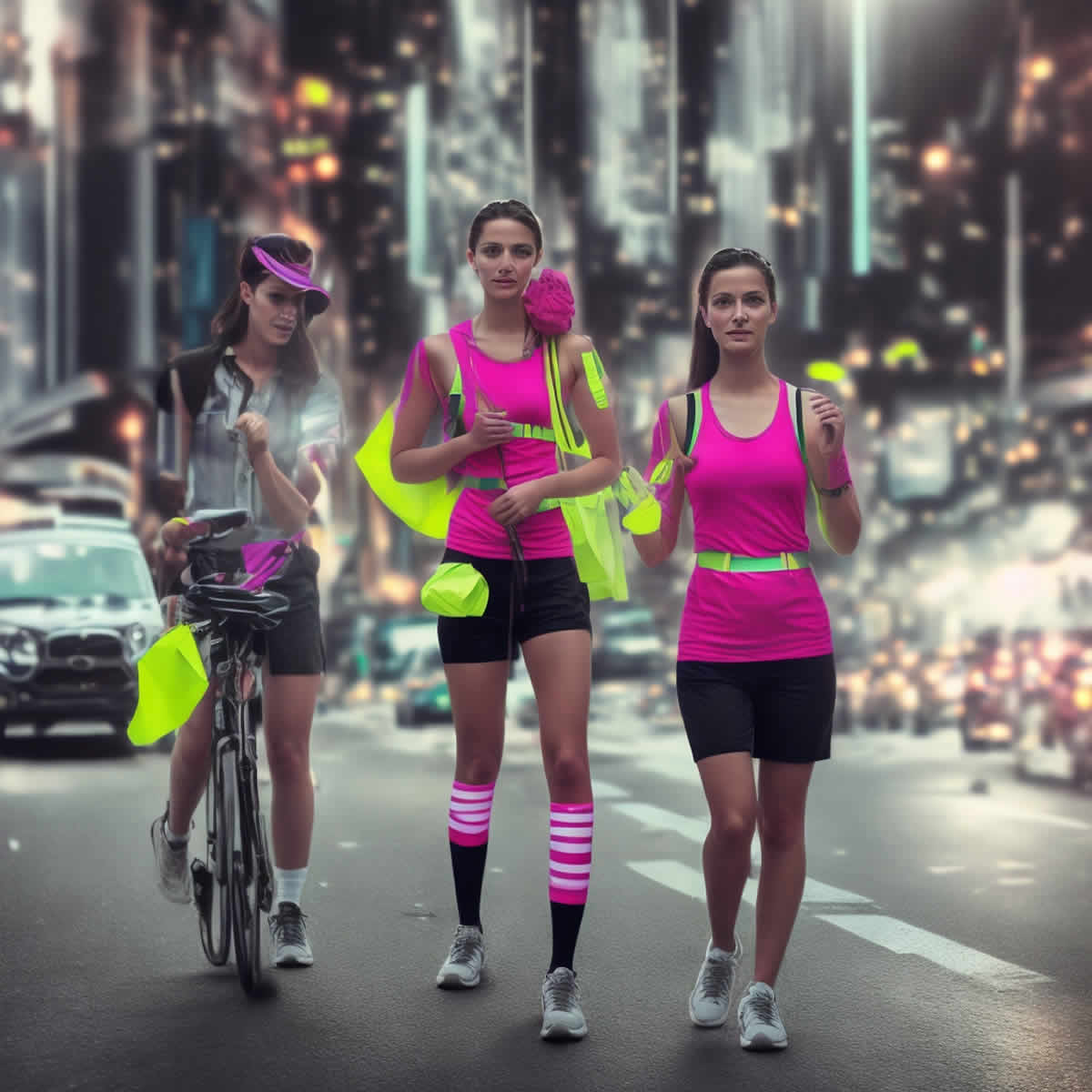 Reflective Cycling Clothing
Reflective cycling clothing is a specialized type of apparel designed to enhance the visibility.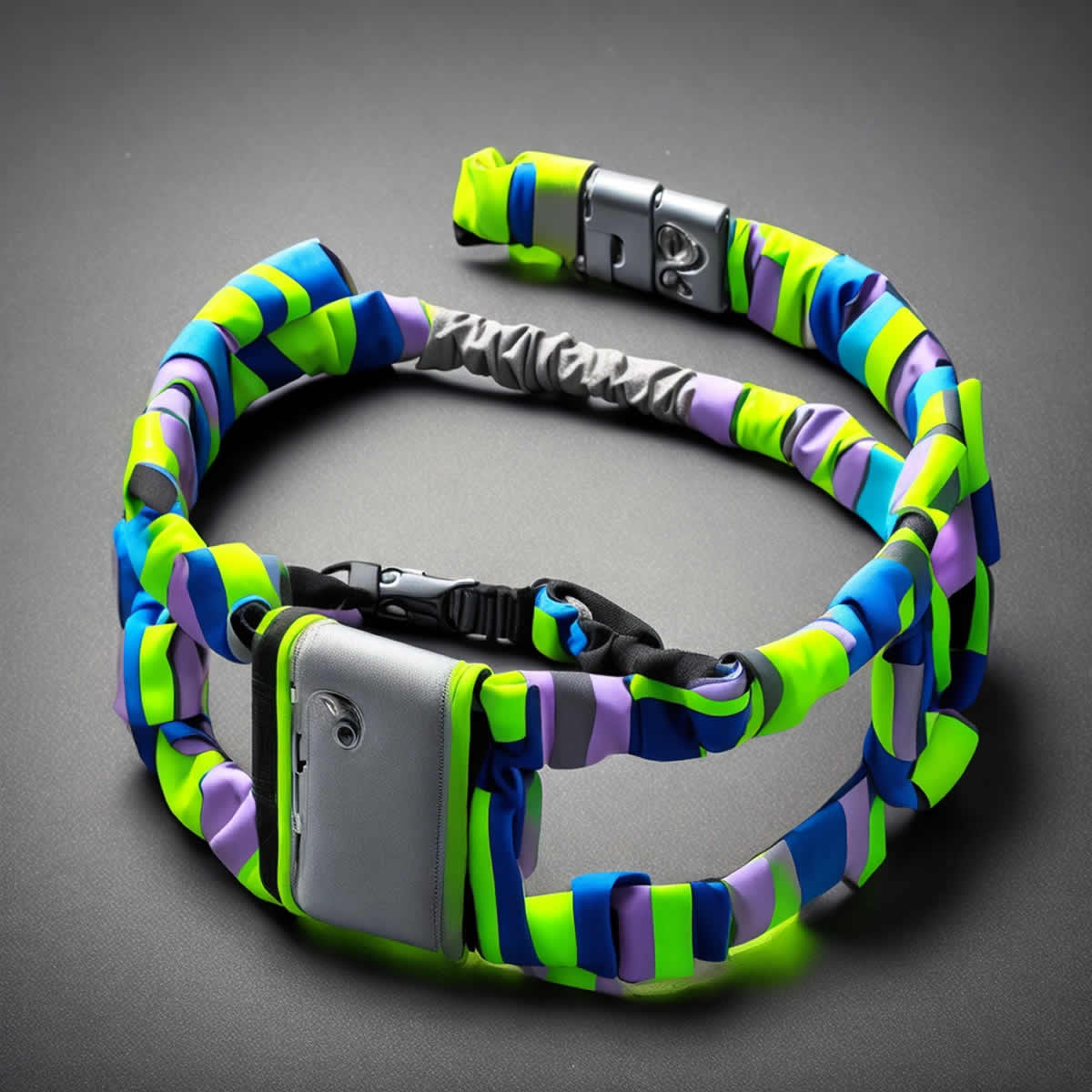 Reflective Elastic Armband
The reflective elastic armband is a practical and versatile accessory for safety and visibility.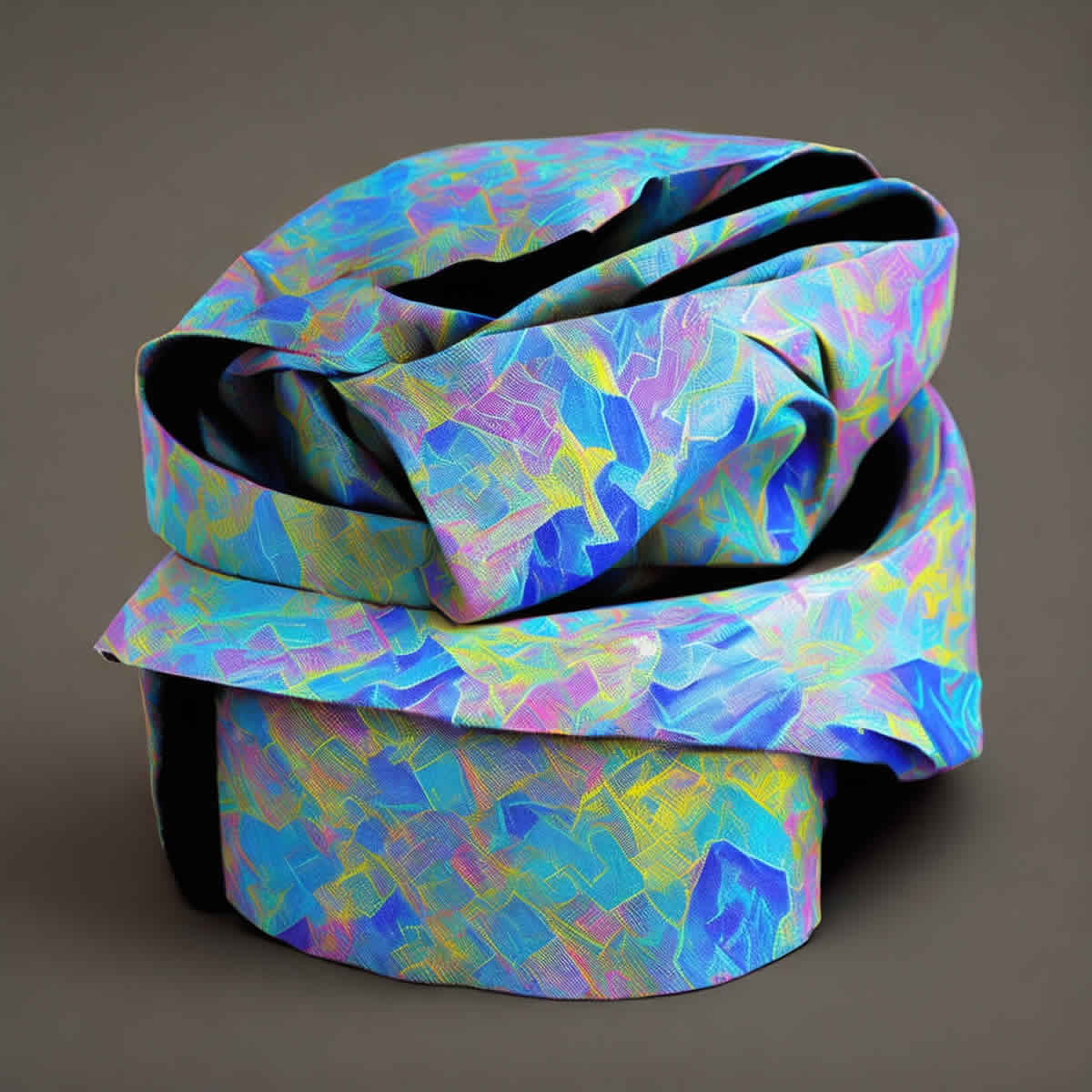 Reflective Slap Wrap
The reflective slap wrap is lightweight, comfortable to wear, and suitable for all ages.
Top-selling Reflective Cycling Gear
Top-selling reflective cycling gear refers to the most popular and in-demand products designed specifically for cyclists to enhance their visibility and safety on the roads.the need for top-selling reflective cycling gear arises from the desire of cyclists to prioritize visibility and safety on the roads. These products have gained popularity due to their effectiveness in enhancing visibility, their functional and comfortable features, and the range of options available to cater to diverse preferences.
| | |
| --- | --- |
| Sizes: | 89mm |
| Type: | Reflective Keychain |
| Features: | Bag Pendant, Backpack, Key Chain, Car Key |
| Material | PMMA |
| Color | Red/yellow/pink/blue |
| Packaging Details: | OPP bag, carton |
| | |
| --- | --- |
| Sizes: | Adjustable |
| Type: | Softback |
| Features: | for outdoor |
| Material | Polyester |
| Color | Customized Color |
| Packaging Details: | OPP bag, carton |
The Different Types of Reflective Cycling Gear Materials
Reflective Tape
Reflective Fabrics
Reflective Piping
Reflective Decals
Reflective Yarns
Reflective Tape
Reflective tape is a versatile material commonly used in reflective cycling gear. It consists of a layer of reflective material, such as microprismatic or glass bead technology, adhered to a fabric backing. Reflective tape can be sewn onto clothing, bags, helmets, and accessories.
1.Reflective tape rolls: These are rolls of adhesive-backed reflective tape that can be cut and applied to various surfaces, such as clothing, helmets, bike frames, and accessories.
2. Reflective tape strips: Pre-cut reflective tape strips are available in different lengths and widths. They can be easily applied to specific areas of cycling gear, such as pant cuffs, sleeves, or backpack straps.
3. Reflective tape patches: Reflective tape patches are pre-cut pieces of reflective tape in various shapes, such as circles, squares, or triangles.
4. Reflective tape for spokes: Reflective tape designed specifically for bike spokes is available in long, thin strips. These strips can be wrapped around the spokes to create a highly visible rotating effect.
5. Reflective tape for bags and backpacks: Reflective tape can be used to increase the visibility of bags and backpacks.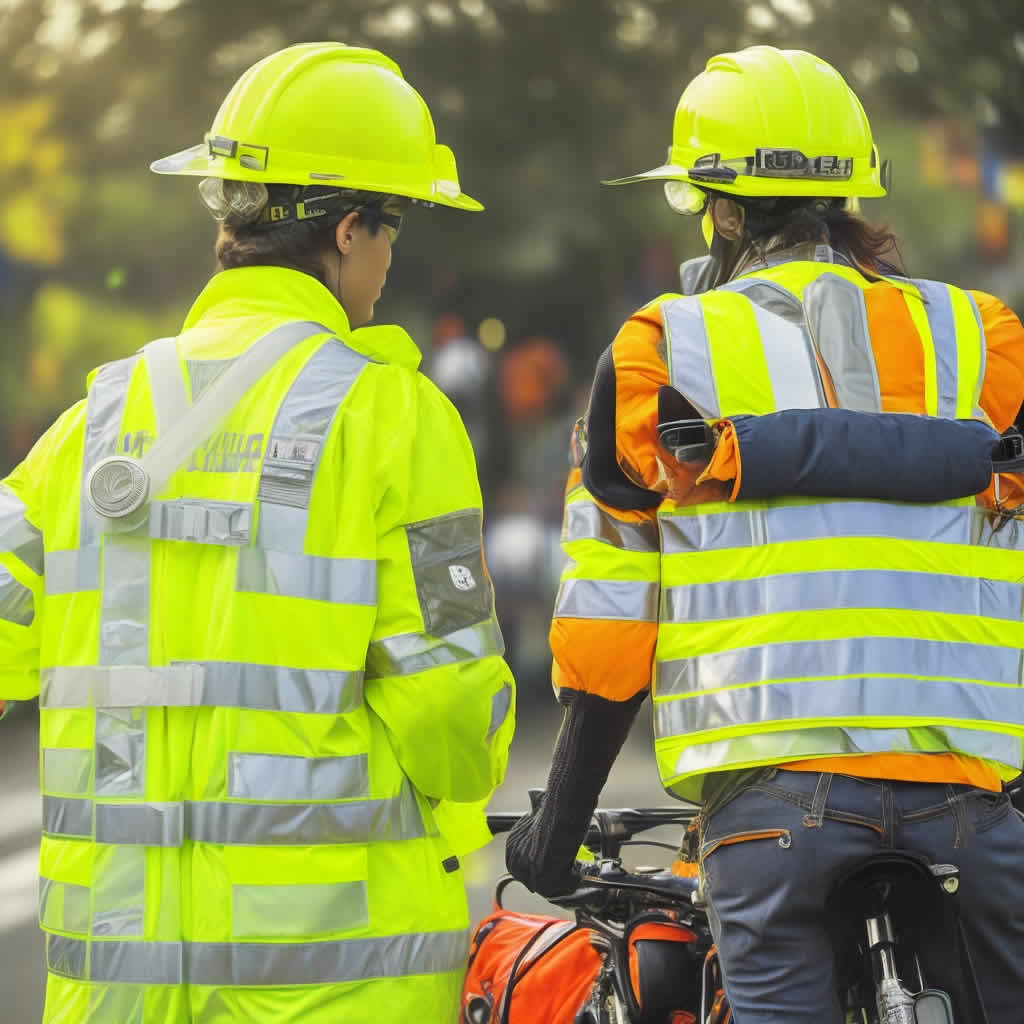 Reflective Fabrics
Reflective Piping
Reflective Decals
Reflective Yarns
How Does Reflective Cycling Gear Work
Reflective cycling gear works by utilizing materials that have the ability to reflect light back to its source, improving visibility and safety for cyclists. Here's how reflective cycling gear works:
1. Reflective Materials: Reflective cycling gear is made with specialized materials that contain reflective elements, such as glass beads or microprismatic technology.
2. Light Reflection: When light, such as headlights or streetlights, shines on the reflective material of cycling gear, it reflects off the surface rather than being absorbed.
3. Enhanced Visibility: The reflected light from the gear creates a contrast between the wearer and the surrounding environment. This contrast allows others to easily spot the cyclist, even from a distance or in low-light conditions. Reflective cycling gear.
4. Multiple Angles: Reflective materials used in cycling gear are designed to reflect light from multiple angles.
5.Versatile Applications: Reflective materials are used in various forms in cycling gear, including fabrics, tapes, trims, prints, and decals. These materials can be incorporated into clothing, accessories, and equipment, such as jerseys, vests, jackets, helmets, gloves, bags, and even bicycle frames.
Benefits of Reflective Cycling Gear
Reflective cycling gear offers numerous benefits for cyclists, particularly when riding in low-light conditions or during nighttime. Here are some key advantages of using reflective cycling gear:
1. Enhanced Visibility: The primary benefit of reflective cycling gear is improved visibility. The reflective materials used in the gear reflect light back to its source, making the cyclist more visible to others on the road.
2. Safety: Reflective cycling gear significantly enhances safety while riding. By being more visible, cyclists are less likely to be overlooked or go unnoticed by driver
3. Increased Awareness: Reflective gear not only makes the cyclist more visible but also increases general awareness among other road users.
4. Versatility: Reflective cycling gear is available in various forms, including clothing, accessories, and equipment. This versatility allows cyclists to incorporate reflective elements into different parts of their gear, such as jerseys, jackets, vests, helmets, gloves, backpacks, and even bicycles themselves.
5. 24/7 Visibility: Reflective cycling gear enables cyclists to ride safely at any time of the day. Whether it's dawn, dusk, nighttime, or in conditions with reduced visibility.
6. Compliance with Regulations: In many regions, the use of reflective gear is required by law for cyclists, especially during nighttime riding.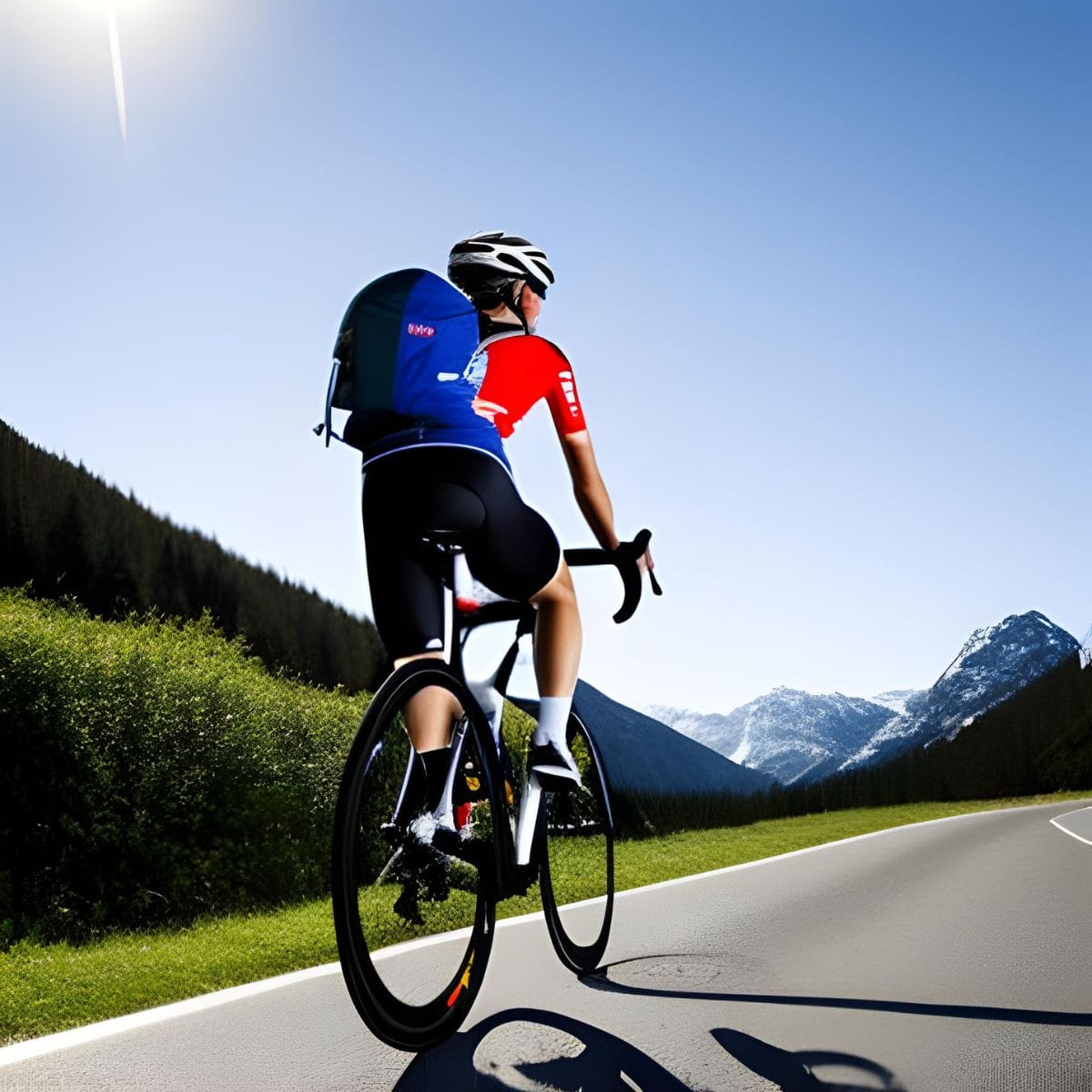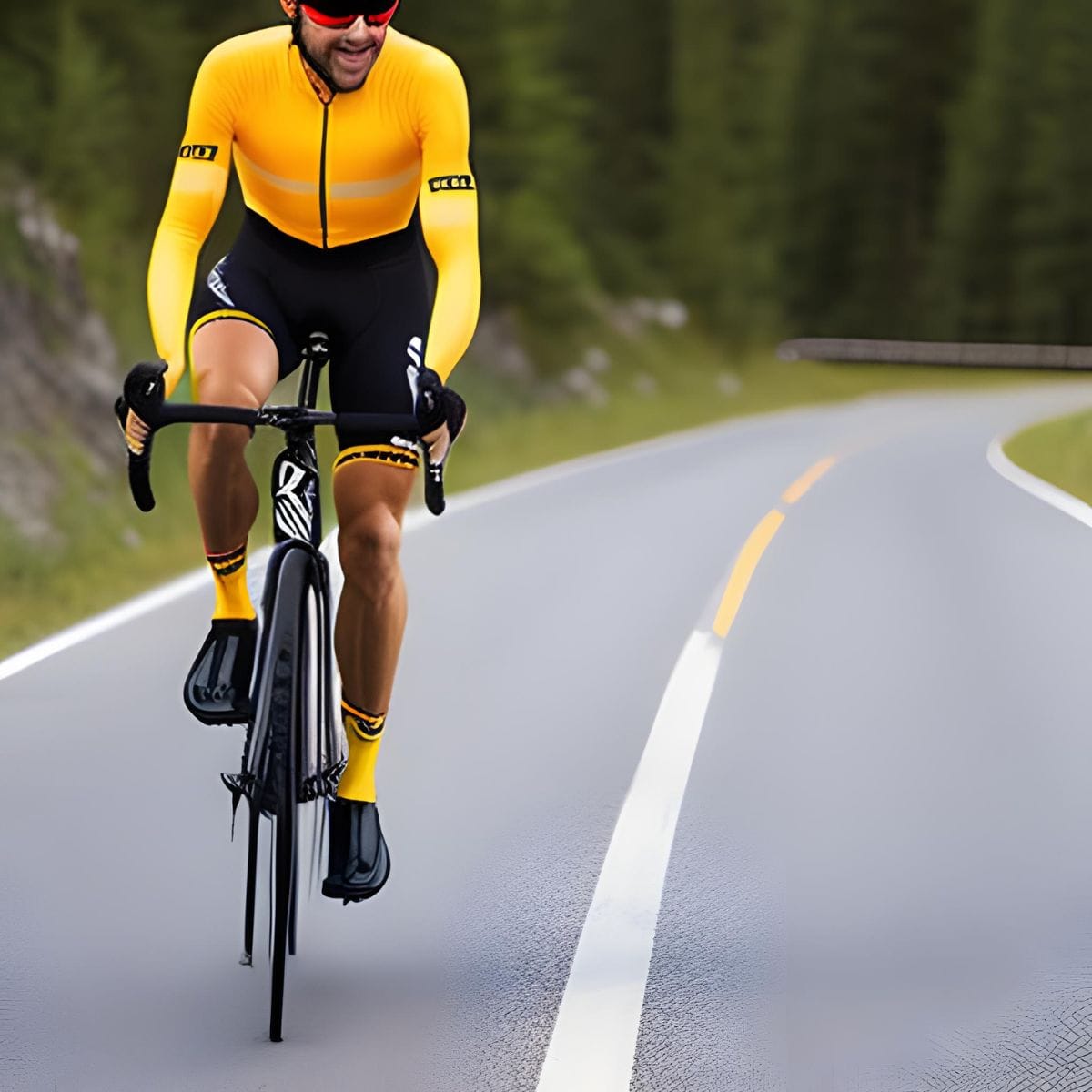 Choosing the Right Reflective Cycling Gear
Reflective safety clothing is a type of clothing that is designed to keep you visible and safe, especially during low-light conditions. It is commonly used by workers who work in construction, roadwork, and other hazardous environments.
1. High-visibility vests: These are sleeveless vests made from lightweight and breathable materials. They are commonly worn by workers in construction, roadwork, and other hazardous environments.
2. Material Quality: Ensure that the reflective clothing is made from high-quality materials that are durable, lightweight, and comfortable to wear.
3. Fit and Comfort: Choose reflective clothing that fits you properly and allows for freedom of movement.
4. Color and Contrast: Opt for clothing items in bright, fluorescent colors like neon yellow, orange, or green. These colors provide a higher level of visibility during the day.
5. Weather Conditions: If you'll be using reflective clothing in rainy or wet conditions, make sure it is water-resistant or waterproof.
6. Standards and Certifications: Look for reflective clothing that meets relevant safety standards and certifications, such as EN ISO 20471 for high-visibility clothing.
7. Personal Style: While safety should be the primary consideration, it's also important to choose reflective clothing that aligns with your personal style and preferences.
At Yolite, we specialize in manufacturing high-quality reflective keychains that combine visibility, durability, and customization. In this content page, we will highlight the reasons why you should choose us as your trusted supplier of reflective products.
Excellent Quality Control & After- sales service
At Yolite, we pride ourselves on providing excellent quality control and after-sales service to ensure customer satisfaction. Our commitment to delivering products of the highest quality is matched by our dedication to providing exceptional support throughout your entire experience.
Our goal is to make sure that all our customers are happy with their purchase and that any problems are dealt with quickly and professionally.
We understand the importance of reliable and durable products, which is why we implement rigorous quality control measures at every stage of our production process.
Our skilled quality control team conducts thorough inspections and tests to guarantee that our products meet the highest standards before they reach our customers. You can trust that each item you receive from Reflective.cn has undergone meticulous scrutiny to ensure its performance, durability, and safety.
As a customer-centric company, we continually strive to improve our quality control processes and after-sales service to exceed your expectations.